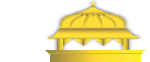 Historical Gurdwaras of Punjab dedicated to Guru Amardas Sahib




Gurdwara Chaubara Sahib, Goindwal, Dist. Amritsar



This was the family home of Guru Amar Das who founded the town of Goindwal and settled down here upon becoming Guru on the advice of Guru Angad Dev. In this same house Guru Ram Das was installed as Guru in 1574 and Guru Arjan Dev was born here in 1563. Guru Amar Das left this world here in 1574 and Guru Ram Das left this world here in 1581.

Gurdwara San Sahib, Basarke, Dist. Amritsar

Guru Amar Das was forced to leave Goindwal by Datu the son of Guru Angad who was jealous at not being named the Guru by his father. Datu told Guru Amar Das to leave Goindwal, and being the humble person that he was, Guru Amar Das returned to his family village of Basarke. Here the Guru shut himself up in a small hut with a note on the door, 'He who opens this door is no Sikh of mine, nor am I his Guru.' When a delegation of Sikhs lead by Baba Buddha finally found the hut they were perplexed as what to do. Finally they decided to make a hole in the wall so as not to go against the Gurus injunction. Once inside they pleaded with the Guru to return to Goindwal as only he was their true beloved Guru and the Sikhs could not live without him. Guru Amar Das finally relented and returned with the Sikhs. The hole in the wall is still preserved today inside the Gurdwara.

Gurdwara Baoli Sahib, Goindwal, Dist. Amritsar

This was the first center of Sikhism and was established by Guru Amar Das. The Hindus went on pilgrimage to Hardwar and Benaras but the Sikhs needed a place of their own. Understanding this Guru Amar Das purchased the land and personally helped in the construction of the Gurdwara and Baoli (well) with 84 steps leading down to it. Guru Amar Das said that whoever recited the entire Japji prayer of Guru Nanak Dev Ji on each of the 84 steps with a pure heart before bathing in the Baoli would receive spiritual emancipation.
---
Site Design & Hosted by
SGPC