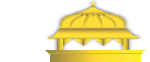 Historical Gurdwaras of Punjab dedicated to Guru Harkrishan Sahib






Gurdwara Patal Puri, Kiratpur, Dist. Ropar

Guru Hargobind in 1644 as well as Guru Har Rai in 1661 were cremated here. The ashes of Guru Harkrishan were brought from Delhi and immersed here in the river Sutlej in 1664. In 1675 Guru Gobind Singh at the age of nine received the tragic news that his father Guru Tegh Bahadur had been executed in Delhi. Guru Gobind Singh traveled from here to Anandpur Sahib for the cremation of his fathers head which had been spirited away from Delhi by a devoted Sikh, Bhai Jaita.
---
Site Design & Hosted by
sgpc